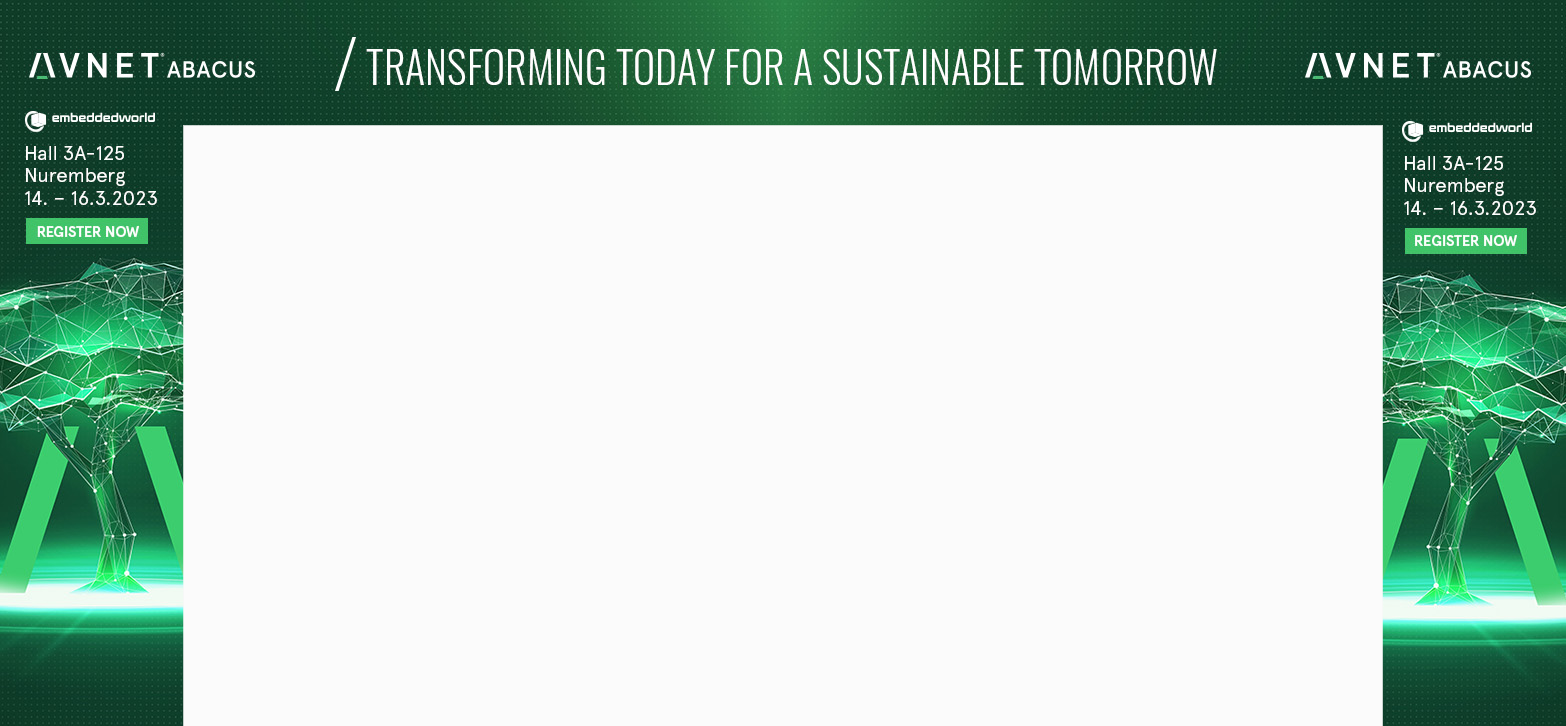 Dual 40W Audio Power Amplifier with Mute
Rajkumar Sharma

237 Views

moderate

Tested

SKU: EL118286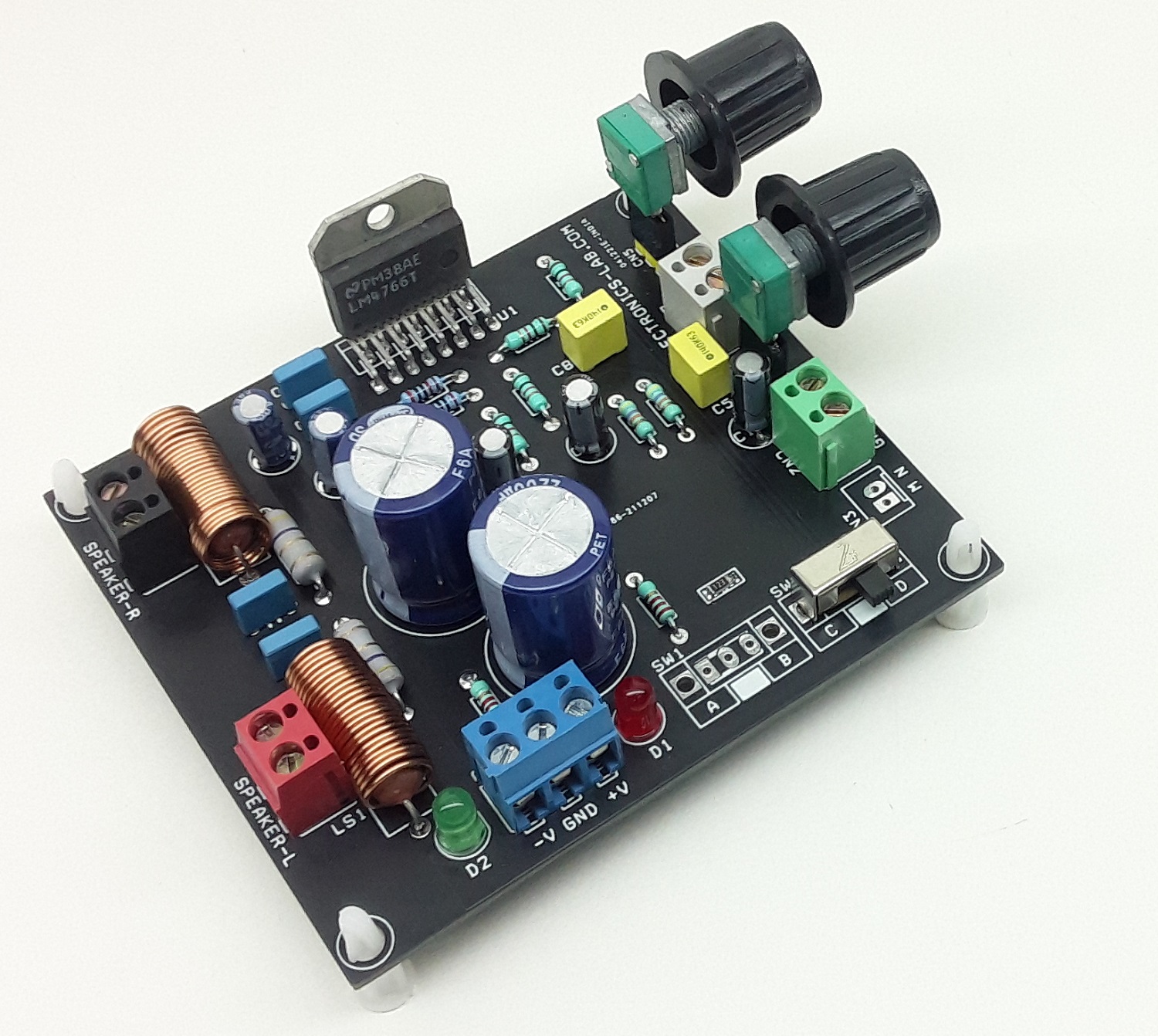 The stereo audio amplifier project shown here is capable of delivering typically 40W per channel continuous average output power into an 8Ω load with less than 0.1% (THD+N). The project is built using an LM4766 chip from Texas Instruments, The performance of the LM4766, utilizing its Self-Peak Instantaneous Temperature (°Ke) (Spike) Protection Circuitry, places it in a class above discrete and hybrid amplifiers by providing an inherently, dynamically protected Safe Operating Area (SOA). Spike Protection means that these parts are safeguarded at the output against overvoltage, undervoltage, overloads, including thermal runaway and instantaneous temperature peaks. Each amplifier within the LM4766 has an independent smooth transition fade-in/out mute that minimizes output pops. The IC's extremely low noise floor at 2µV and its extremely low THD+N value of 0.06% at the rated power make the LM4766 optimum for high-end stereo TVs or mini-component systems.
Notes
Inductor L1 and L2: L1 and L2 Inductors: wind 20 turns around resistors R13 and R14 with 1 mm Enameled Copper Wire.
Heatsink: It is advisable to use a large-size heatsink with a fan for IC, refer to the datasheet of LM4066 for heatsink calculation.
Volume Control – Potentiometer: Use Shielded wire for a 10K potentiometer to avoid unusual noise.
Connections
Screw Terminal Connector LS1: Speaker Connection Left Channel
Screw Terminal Connector LS2: Speaker Connection Right Channel
Screw Terminal CN6: Power Supply Input Maximum Dual 32V DC (+/-32V DC)
Screw Terminal CN2: Audio Signal Input Left
Screw Terminal CN4: Audio Signal Input Right Channel
3 Pin Header Connector CN1: 10K Ohms Trimmer Potentiometer – Volume Control Left Channel
3 Pin Header Connector CN5: 10K Ohms Trimmer Potentiometer – Volume Control Right Channel
Switch 2 Slide Switch: Mute Function
LED1 and LED 2: Power LEDs
Features
Power Supply +/-30V DC for 40W Output, Power Supply Range Dual 10V to 32V DC (+/-10V to +/-32V) @ 4Amps
Load 8 Ohms Speaker
Quiet Fade-In/Out Mute Switch
THD+N at 1kHz at 2 x 40W Continuous Average Output Power Into 8Ω 0.1% (Max)
Frequency Response 20 to 20Khz
Input Level Signal 1V Peak to Peak
Input Impedance 47K Ohms
Gain 21
PCB Dimensions 93.35 x 81.92 mm
Mute Function
Slide Switch 2 is provided to apply mute operations. The muting function of the LM4766 allows the user to mute the music going into the amplifier by drawing more than 0.5mA out of each mute pin on the device.
UNDER-VOLTAGE PROTECTION
Upon system power-up, the under-voltage protection circuitry allows the power supplies and their corresponding capacitors to come up close to their full values before turning on the LM4766 such that no DC output spikes occur. Upon turn-off, the output of the LM4766 is brought to the ground before the power supplies such that no transients occur at power-down.
OVER-VOLTAGE PROTECTION
The LM4766 contains over-voltage protection circuitry that limits the output current to approximately 4.0APK while also providing voltage clamping, though not through internal clamping diodes. The clamping effect is quite the same, however, the output transistors are designed to work alternately by sinking large current spikes.
THERMAL PROTECTION
The LM4766 has a sophisticated thermal protection scheme to prevent long-term thermal stress of the device. When the temperature on the die reaches 165°C, the LM4766 shuts down. It starts operating again when the die temperature drops to about 155°C, but if the temperature again begins to rise, the shutdown will occur again at 165°C. Therefore, the device is allowed to heat up to a relatively high temperature if the fault condition is temporary, but a sustained fault will cause the device to cycle in a Schmitt Trigger fashion between the thermal shutdown temperature limits of 165°C and 155°C. This greatly reduces the stress imposed on the IC by thermal cycling, which in turn improves its reliability under sustained fault conditions. Since the die temperature is directly dependent upon the heat sink used, the heat sink should be chosen such that thermal shutdown will not be reached during normal operation. Using the best heat sink possible within the cost and space constraints of the system will improve the long-term reliability of any power semiconductor device.
Schematic

Parts List
| NO | QNTY. | REF. | DESC. | MANUFACTURER | SUPPLIER | PART NO |
| --- | --- | --- | --- | --- | --- | --- |
| 1 | 2 | CN1,CN5 | 3 PIN MALE HEADER PITCH 2.54MM | WURTH | DIGIKEY | 732-5316-ND |
| 2 | 1 | CN2 | 2 PIN SCREW TERMINAL PITCH 5.08MM | PHOENIX | DIGIKEY | 277-1247-ND |
| 3 | 2 | SW1,CN3 | DNP | | | DO NOT INSTALL |
| 4 | 1 | CN4 | 2 PIN SCREW TERMINAL PITCH 5.08MM | PHOENIX | DIGIKEY | 277-1247-ND |
| 5 | 1 | CN6 | 3 PIN SCREW TERMINAL PITCH 5.08MM | PHOENIX | DIGIKEY | 277-1248-ND |
| 6 | 2 | C1,C9 | 10uF/50V ELECTROLYTIC | NICHICON | DIGIKEY | 493-11003-1-ND |
| 7 | 2 | C2,C10 | 2200uF/35V ELECTROLYTIC | RUBYCON | DIGIKEY | 1189-2253-ND |
| 8 | 4 | C3,C6,C7,C11 | 0.1uF/63V | VISHAY | DIGIKEY | BFC237016104-ND |
| 9 | 2 | C4,C12 | 22uF/50V ELECTROLYTIC | RUBYCON | DIGIKEY | 1189-3766-1-ND |
| 10 | 2 | C5,C8 | 1uF/63V | VISHAY | DIGIKEY | BC5096CT-ND |
| 11 | 1 | C13 | 47uF/50V ELECTROLYTIC | RUBYCON | DIGIKEY | 1189-3770-1-ND |
| 12 | 1 | D1 | RED LED 5MM | EVERLIGHT | DIGIKEY | EALP05RDHRA2-ND |
| 13 | 1 | D2 | GREEN LED 5MM | WURTH | DIGIKEY | 732-5017-ND |
| 14 | 1 | LS1 | 2 PIN SCREW TERMINAL PITCH 5.08MM | PHOENIX | DIGIKEY | 277-1247-ND |
| 15 | 1 | LS2 | 2 PIN SCREW TERMINAL PITCH 5.08MM | PHOENIX | DIGIKEY | 277-1247-ND |
| 16 | 2 | L1,L2 | 1MM ENAMELED COPPER | BELDEN | DIGIKEY | BEL1977-ND |
| 17 | 2 | R1,R10 | 20K 1% 1/4W THT | YAGEO/STAKEPOLE | DIGIKEY | |
| 18 | 4 | R2,R3,R7,R9 | 1K 5% 1/4W THT | YAGEO/STAKEPOLE | DIGIKEY | |
| 19 | 2 | R4,R6 | 4.7E, 5% 1/2W THT | VISHAY | DIGIKEY | 56-SFR25H0004708JA500CT-ND |
| 20 | 2 | R5,R8 | 47K 5% 1/4W THT | YAGEO/STAKEPOLE | DIGIKEY | |
| 21 | 2 | R11,R12 | 2.2K 5% 1/4W THT | YAGEO/STAKEPOLE | DIGIKEY | |
| 22 | 2 | R13,R14 | 10E/5W WIREWOUND THT | VISHAY DALE | DIGIKEY | RSC-10RTR-ND |
| 23 | 1 | R15 | 11K 1% SMD SIZE 1206 | YAGEO | DIGIKEY | |
| 24 | 1 | SW2 | SWITCH-MUTE SLIDE SWITCH | E-SWITCH | DIGIKEY | EG1917-ND |
| 25 | 1 | U1 | LM4766 | TI | MOUSER | 926-LM4766T/NOPB |
| 26 | 2 | POT | 10K POTENTIOMETER | TT ELECTRONICS | DIGIKEY | 987-1718-ND |
| 27 | 2 | WIRE | 2 CORE SHIELDED WIRE FOR POT | BELDEN | DIGIKEY | BEL1308-50-ND |
Connections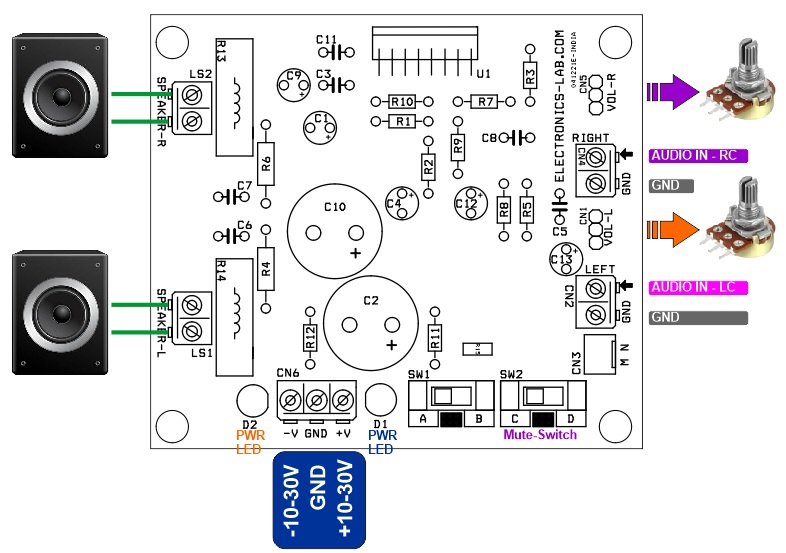 Gerber View
Photos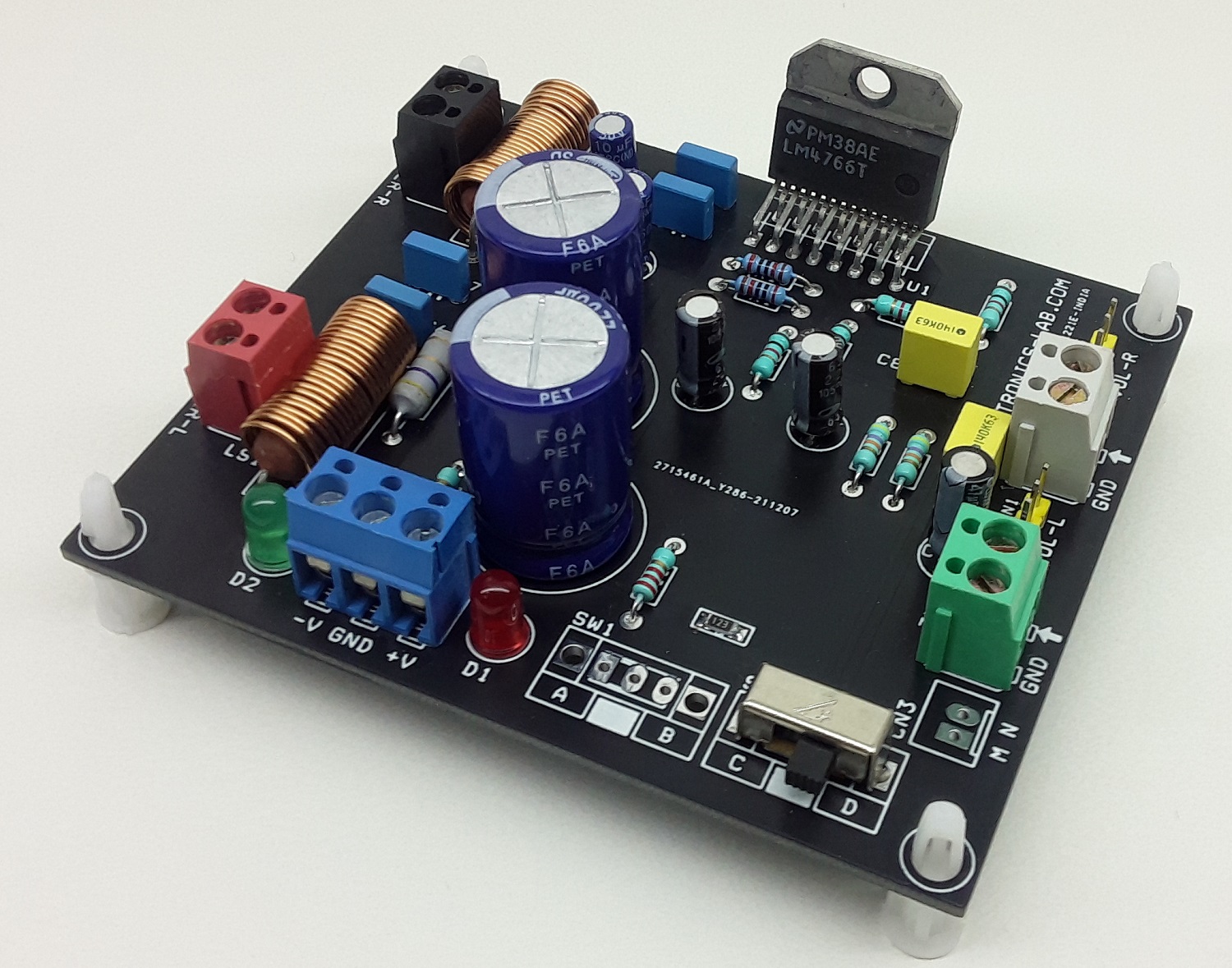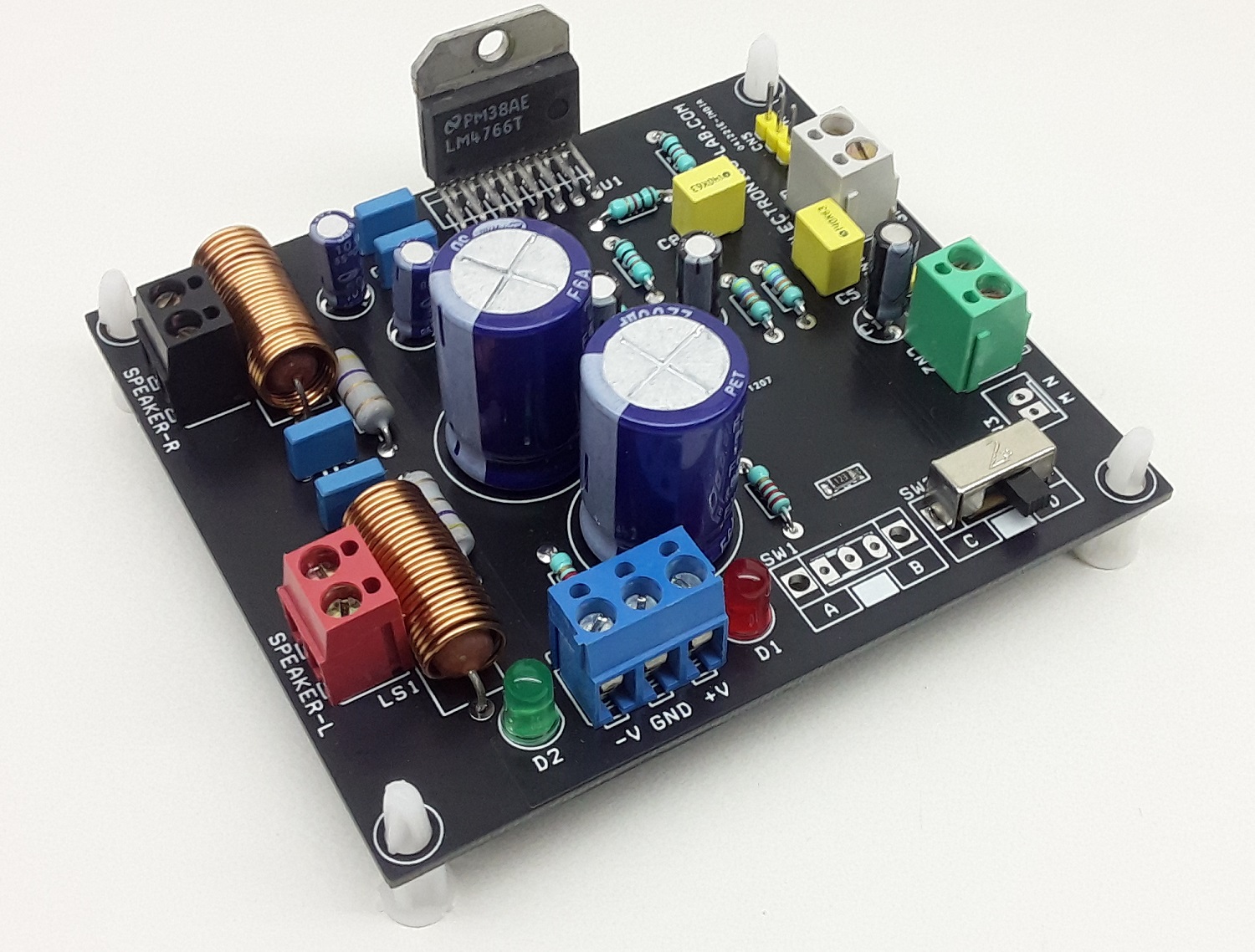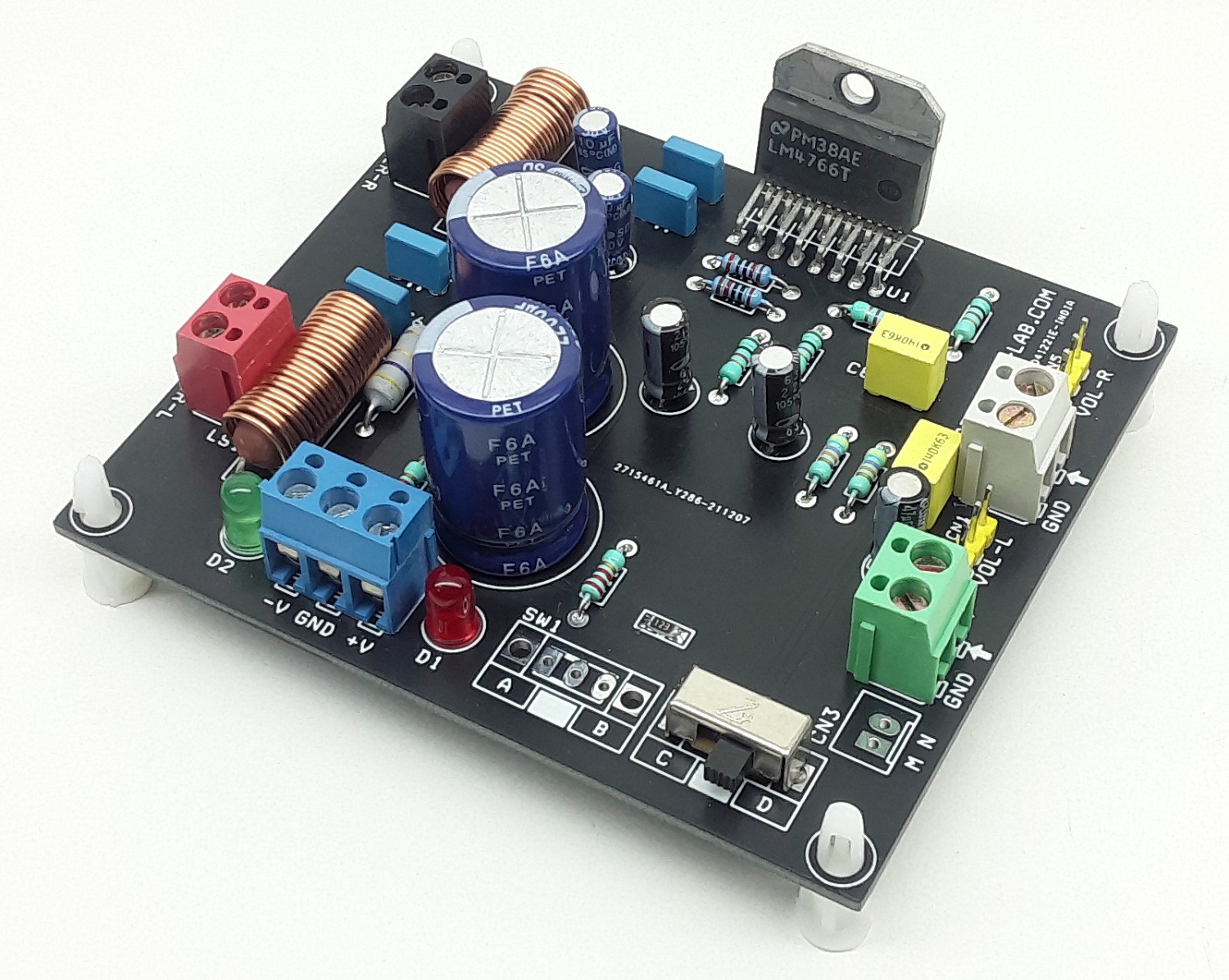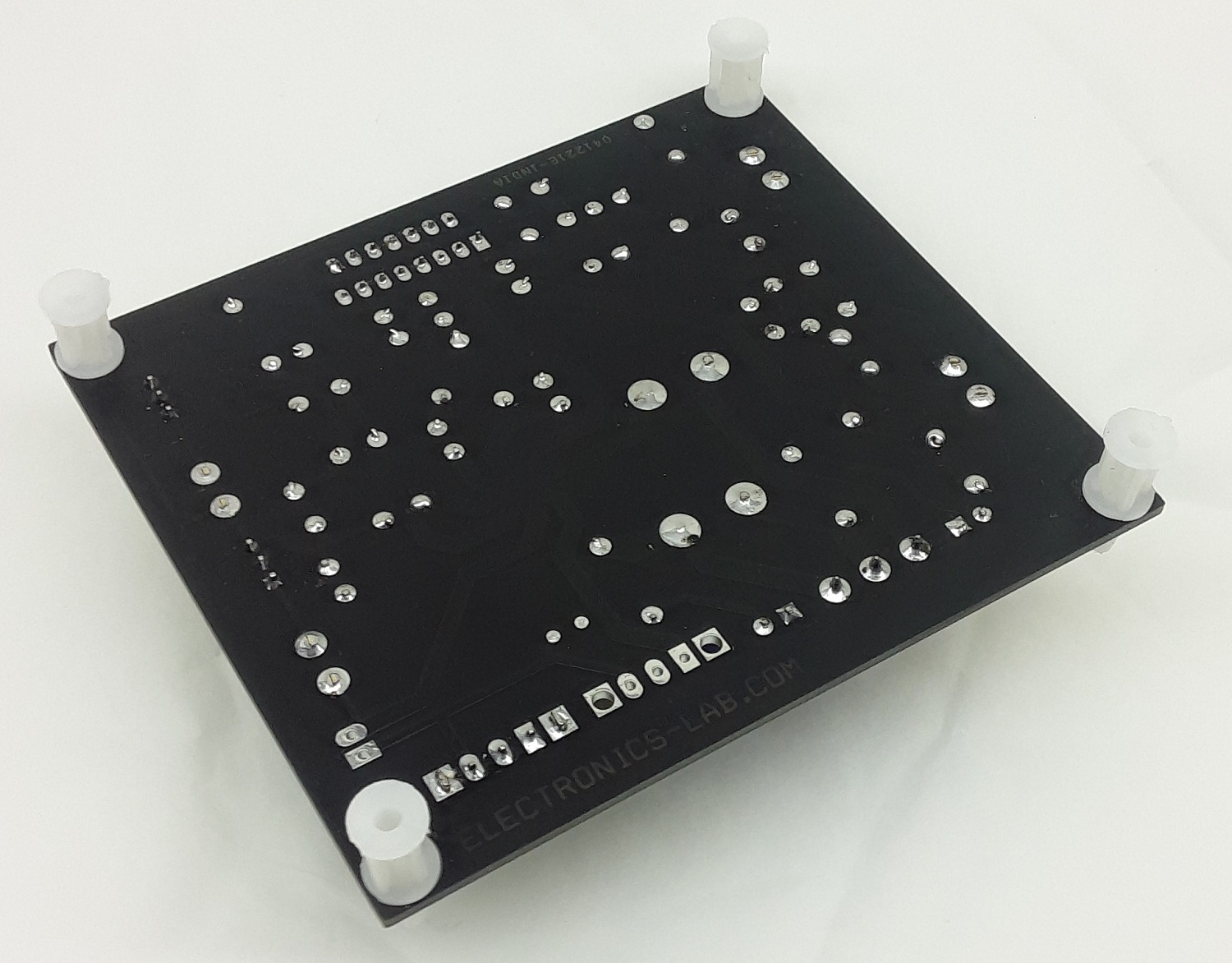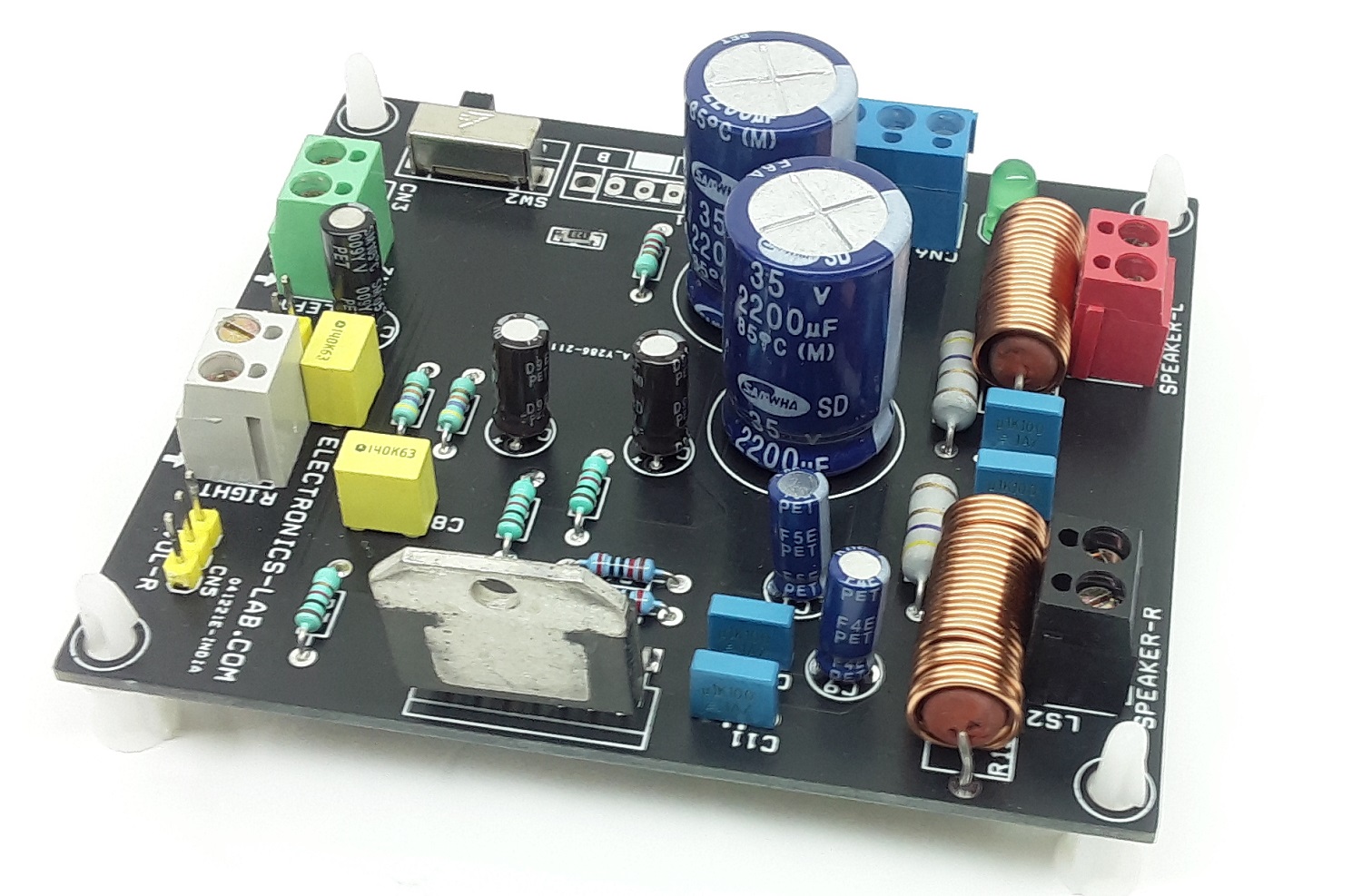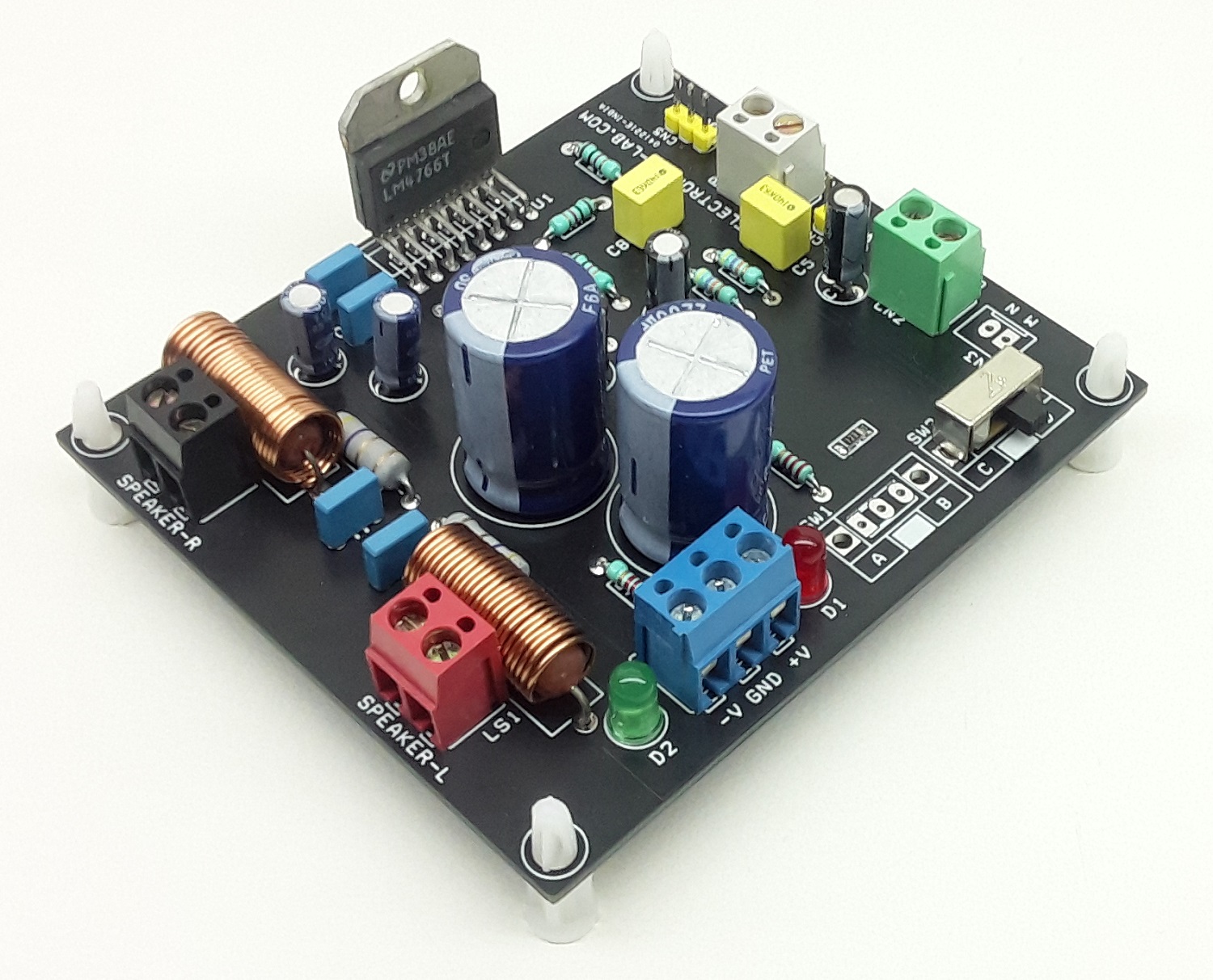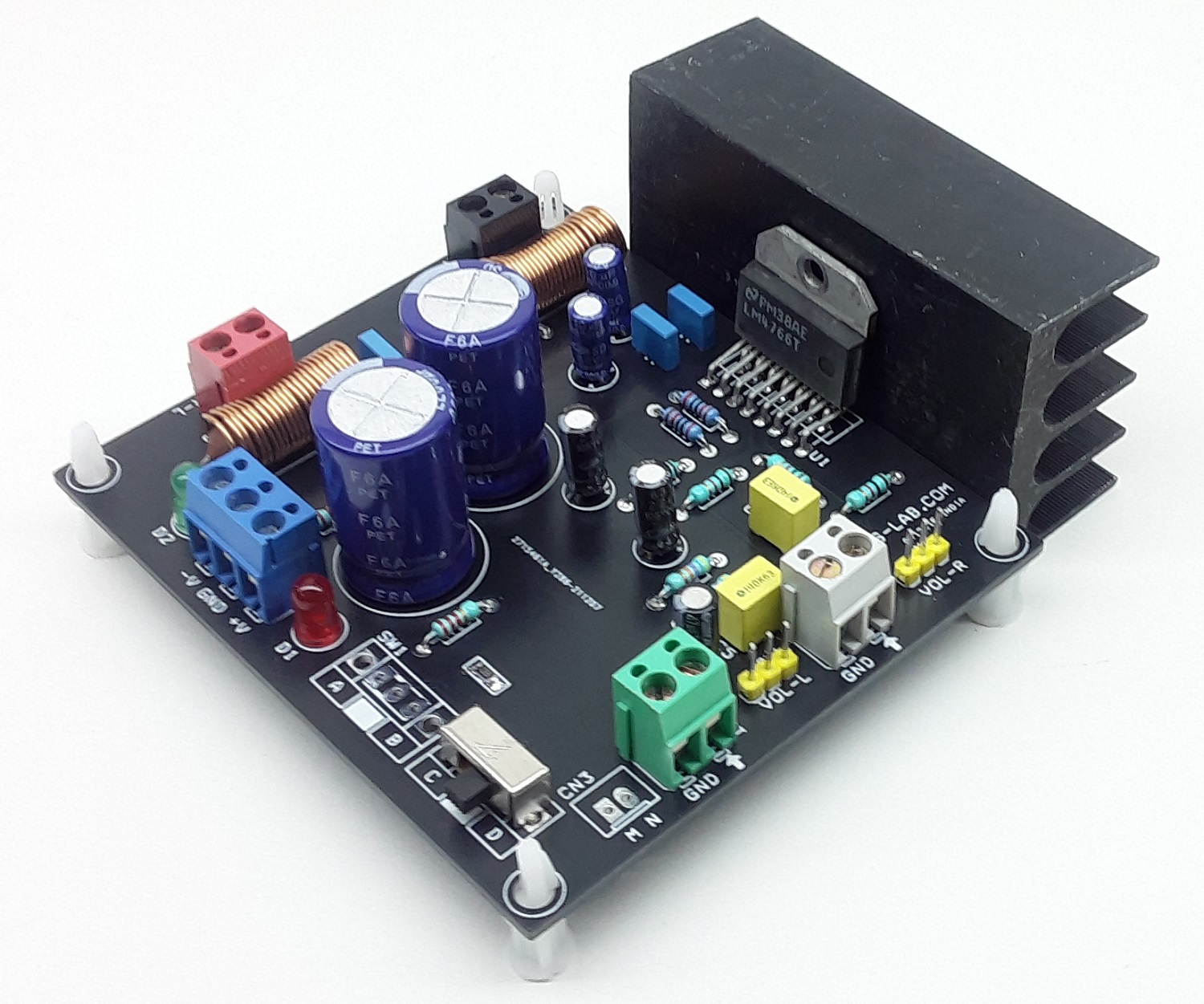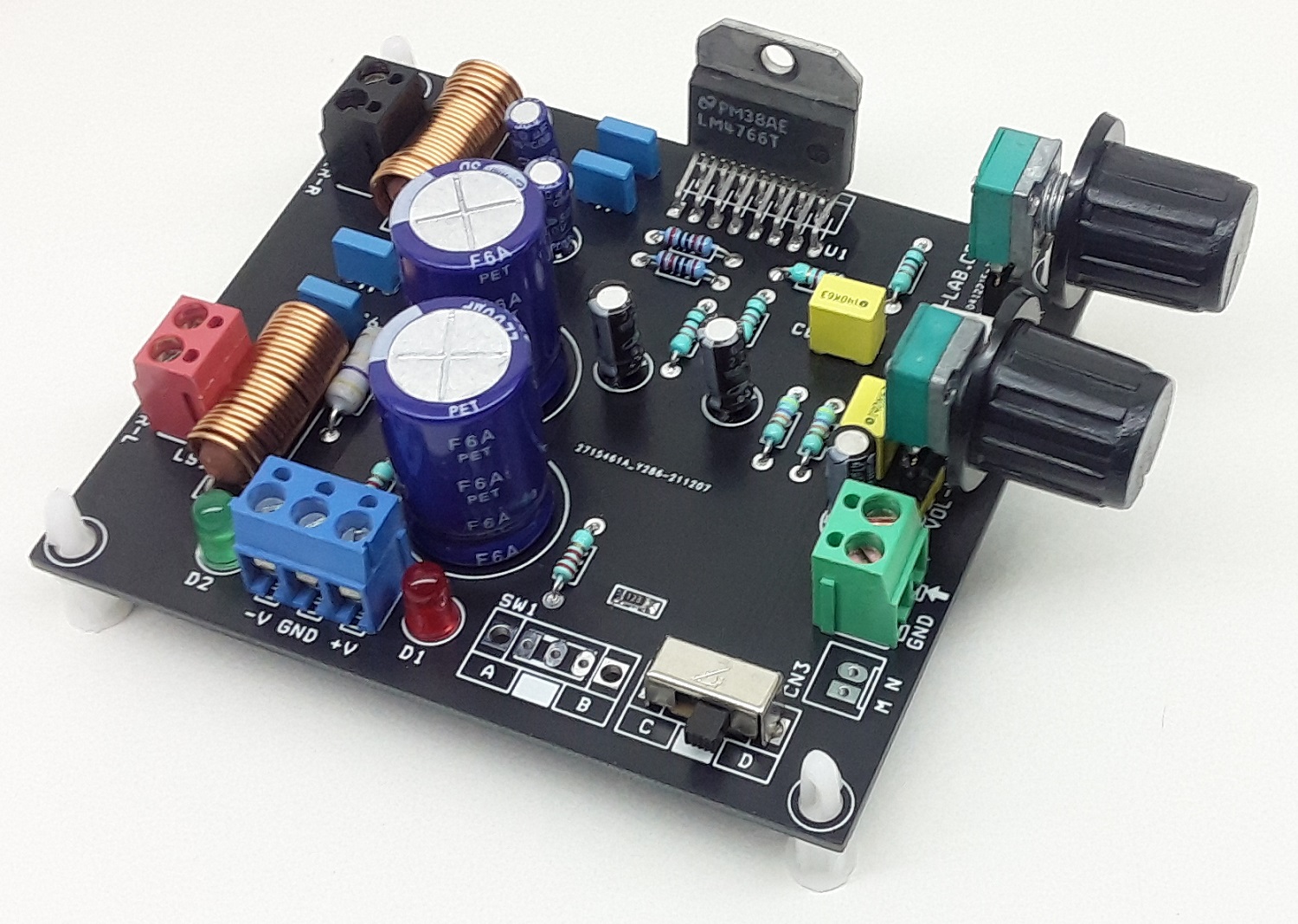 Video
LM4766 Datasheet