DC160WS Fanless DC/DC converter with selectable output voltage – 160W
Fanless industrial 160 Watt DC/DC converter with wide range input 6–36 V and three selectable output voltages.
The DC/DC converter DC160WS delivers fanless 160 watts of continuous power at a constant high efficiency of up to 98%. In addition to the ultra-wide input range of 6 to 36 VDC, the compact converter offers three jumper-selectable output voltages of 12, 19 or 24 VDC, so that virtually any equivalent single-voltage mainboard or computer system can be powered..
Developed for long-term 24/7 continuous operation in the extended temperature range from -20 to +70°C, the DC160WS is equipped with premium components of highest quality. With a footprint of only 95 x 45 mm and a height of 1″ (25.4 mm), the highly efficient DC/DC converter can be perfectly integrated into compact and closed IPC and Embedded BoxPC systems. In addition, the DC160WS is ideal for the reliable power supply of regulating and control electronics, actuators, sensors, DC motor drives and cameras.
Flexible DC/DC converter with three different output voltages
DC/DC converter with 160W power fanless
Ultra wide input range 6…36VDC
Selectable output voltage +12V, +19V or +24VDC
Extended temperature range -20…+70°C
High efficiency up to 98%
Compact design
High reliability due to premium quality components
Including thermal pad for chassis mounting
Optional EMC filter for EN 55022 class B available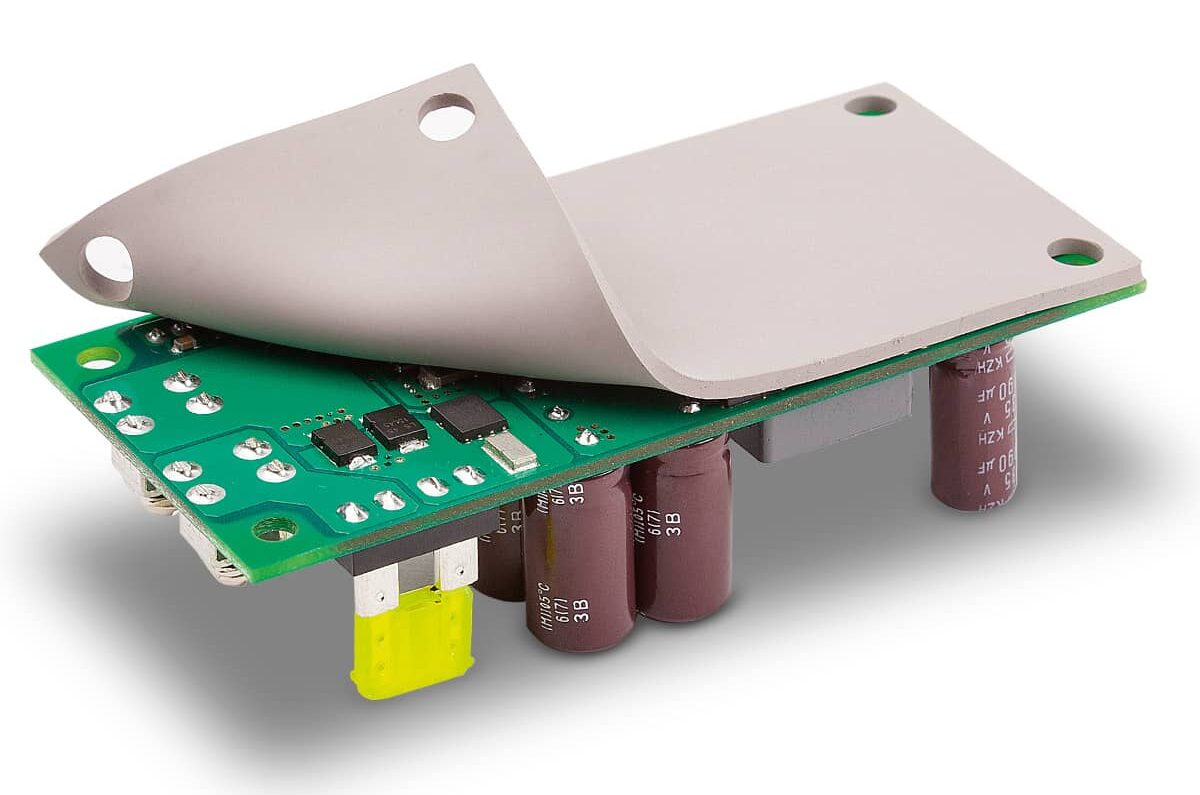 Typical areas of application in industrial and mobile applications
The DC160WS is ideally suited for use in mobile applications in the 12 or 24 V on-board network, as well as for industrial use and for applications with large voltage fluctuations in 12 or 24 V DC supply networks. Due to the universal input and output parameters, the DC160WS can be used for a variety of demanding applications:
IPC / Panel PC / BoxPC systems
Industry 4.0 / IIoT
Gateways, sensors / actuators
Pharmaceutical / food industry
Kiosk / POS / POI applications
Mobile applications
Commercial/industrial vehicles
Public transportation
Construction/ agricultural vehicles
And many more…
more information: https://www.bicker.de/en/dc160ws_dc-dc_converter_with_selectable_output_voltage_160w_6-36vdc_plus_12v-plus_19v-plus_24vdc_open_frame_wide_range_1_inch_fanless
Join 97,426 other subscribers
Archives