An Overview of ROCK PI S V1.3
Radxa's ROCK Pi S is a single-board computer (SBC) that is based on the Rockchip RK3308 architecture. A small computer that really "rocks" and is perfect for all of your ideas!  It is equipped with a 64-bit quad-core processor, USB, ethernet, and wireless connectivity, as well as a voice detection engine, and its screen size is 1.7 inches, which makes it ideal for IoT and voice applications. The ROCK Pi S is available with either 256MB or 512MB of DDR3 RAM, and it boots its operating system from a microSD card. On-board storage variants of the ROCK Pi S with 1 GB, 2 GB, 4 GB, or 8 GB of NAND flash are available as an optional extra.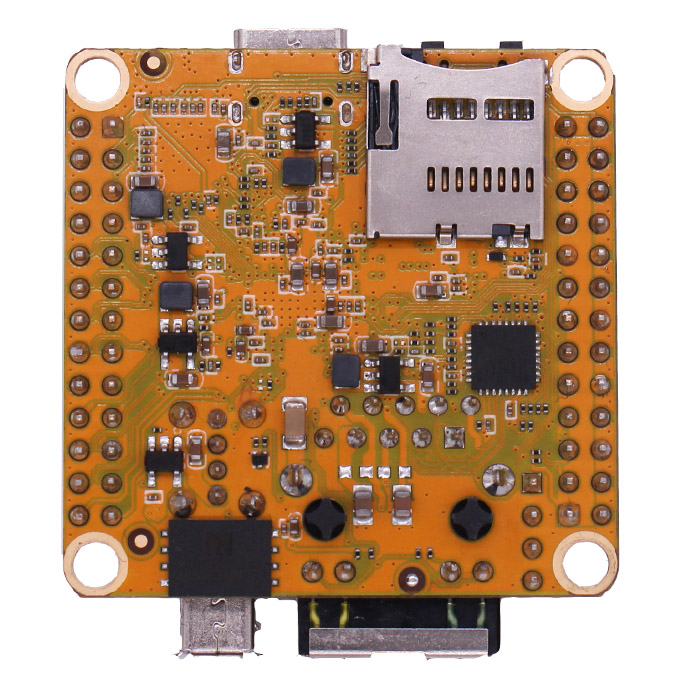 Rockchip RK3308 Soc is a high-performance Quad-core application processor developed for intelligent voice interaction, audio input/output processing, and other digital multimedia applications. It is utilized in ROCK Pi S RK3308. ROCK Pi S RK3308 uses Rockchip RK3308 SoC. Embedded rich audio interfaces, such as I2S, PCM, TDM, PDM, SPDIF, HDMI ARC, and so on, may meet the development needs of a variety of audio application types, minimize the complexity of developing new hardware, and cut the cost of developing new hardware.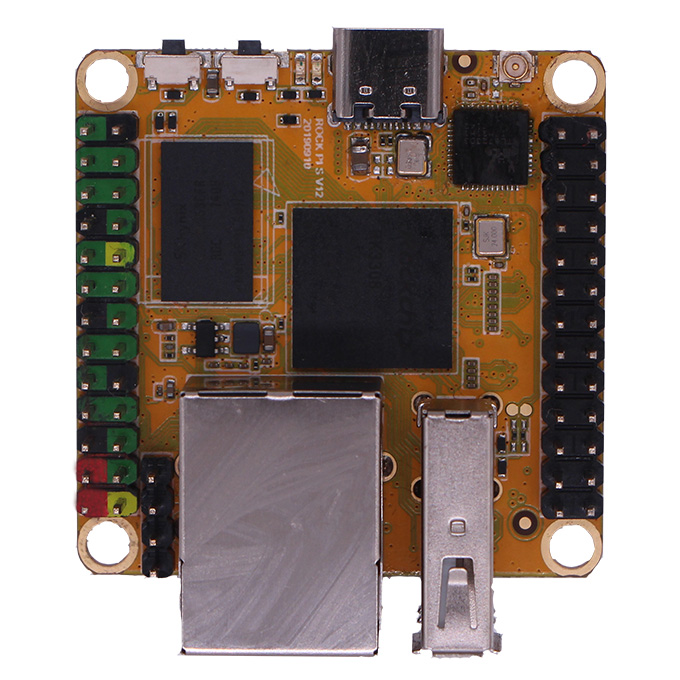 Specification
It features a System-on-Chip (SoC) RK3308 Quad Cortex-A35 ARM 64-bit processor with a maximum frequency of 1.3 GHz.
It comes in 256 MB Memory and 512 MB RAM variations.
MicroSD (TF) cards and onboard NAND flash memory with capacities of 1/2/4/8 GB are both available for use with this device.
The ROCK Pi S draws power from and transmits data over the same USB Type-C connection. It is compatible with USB 2.0 HOST (type A) and USB 2.0 OTG (type C)
It has an RJ45 connector with a 10/100 Mbit Ethernet speed.
In addition to that, it comes with an optional PoE (additional HAT required). The PoE connector has two groups: Group 1 (PIN#1 and PIN#2) and Group 2 (PIN#3 and PIN#4).
WiFi 802.11b/g/n and Bluetooth 4.0 with an external antenna connector are both included in the package.
It has a GPIO header with 26 pins. IO interface for expansion header with 26 pins, including I2C x4, PWM x3, SPI x2, UART x3, and I2S0 x1. 5V DC power in x2, 3.3V DC power in x2.
The measurement is 1.7 x 1.7 inches (38.1 x 38.1 mm).
It is compatible with Debian, Ubuntu, Armbian, and Slackware ARM.
ROCK Pi S onboard storage variant with 1Gb/2Gb/4Gb/8Gb SLC NAND flash (data protection in case of power loss) is one of its extra features. This version is optional.
Power consumption is 0.5 W while the device is not in use and 2.8 W when it is.
The processor does not need any heat management.
Two buttons can be found on the ROCK Pi S Board: the Reset key and the Maskrom key.
Power LED and User LED are both included with the ROCK Pi S.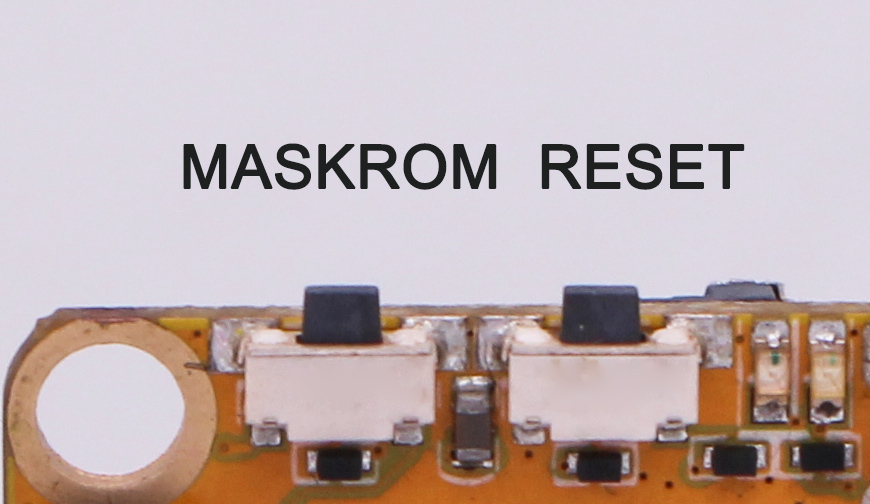 Here, you may find full information on specifications. Technical details are provided in great detail on this page. Here are some more development-related hints.
Purchase information
On the product website, ROCK PI S V1.3 can be purchased for $37.90. Check the available options and their associated costs.
Join 97,426 other subscribers
Archives